Feminine Hygiene service from Sanaway
Sanaway's 'Zero Waste to Landfill' feminine service is truly unique within the marketplace. Auditable and discreet, and with each unit promoting our clients individual commitment to the environment, we also offer a selection of additional colour choices for those with differing requirements. At Sanaway, Duty of Care paperwork is provided free of charge, as is access to signed records of your service delivery.
Employers are legally obliged to provide a means of sanitary waste disposal, even if only a single female staff member is employed. Sanitary products are a controlled waste stream and must be disposed of correctly under strict legislation. It is the responsibility of all businesses to adhere to this legislation for the welfare of their employees, visitors and customers.
Take a look at our products
Capacity
No Cross Contamination
Zero Waste to Landfill
Service Contract
Purchase only
*Zero Waste to Landfill shown
ZWtL FEMININE HYGIENE UNIT - 23 or 15L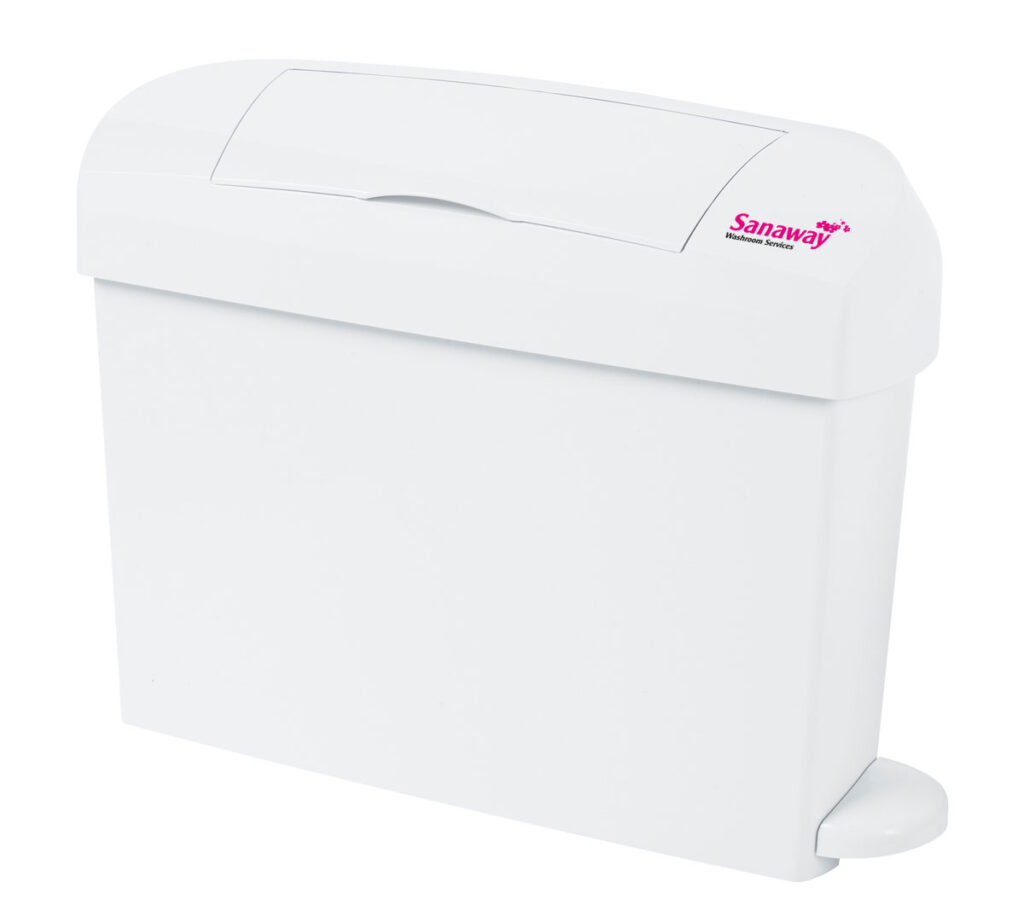 PEDAL OPERATED FEMININE HYGIENE UNIT - 23 or 15L
AUTO FEMININE HYGIENE UNIT - 23 or 15L
Sanaway Washroom Services
We operate a unique, auditable 'Zero Waste to Landfill' washroom service provision.
Our market leading standard gives the added benefits of 'continuous improvement for ISO 14000'.

Our dedicated Customer Service team are here to help and offer clear and consistent communication.

Our dedicated and uniformed service staff are all DBS cleared, and ready to respond 24/7.